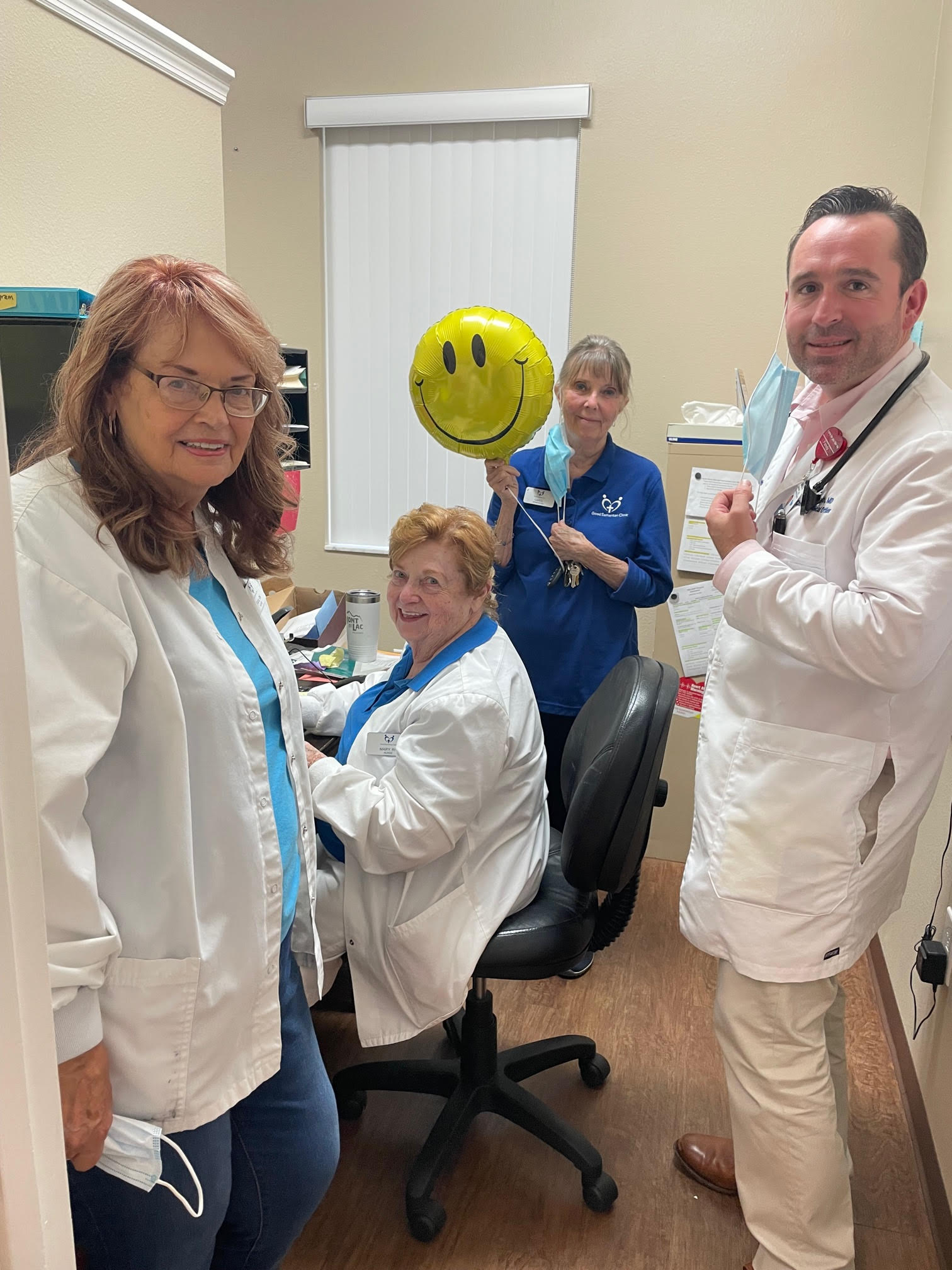 Welcome to Good Samaritan Clinic
All medical care, dental care, medications, diabetic counseling and mental health counseling at Good Samaritan Clinic are entirely free of charge to our qualified patients.
Dental Services
The Good Samaritan Clinic provides free dental care to qualified residents in West Volusia County. We provide a selection of dental services including: dental fillings,
extractions, and cleanings. We do not, however, provide services such as: partials, bridges, crowns, and root canals.
Mental Health Services
Good Samaritan Clinic provides mental health counseling services for patients. Our mental health services aim to improve our patient's overall psychological and emotional state. If you or a loved one are experiencing anxiety, depression, low self esteem, substance abuse issues, as well as other psychological discomforts, Good Samaritan Clinic may be of assistance to you.
Primary Health Services
Our physicians, advanced practice nurses, and staff provide general primary medical care for non emergency conditions at no cost for qualified West Volusia County residents. When available, our pharmacy fills and distributes prescriptions at no cost to our patients. The Pharmacy Assistance Program director handles referrals if necessary and if desired by the patient as part of the prescription pharmacy assistance program.
Health Education Services
Our mission is to enhance patient health and wellness by meeting patients in their current state of well-being while working towards living a healthier lifestyle. We assist patients by bridging provider recommendations with patient goals focused on improving awareness, motivation, and confidence with managing health behaviors. We aim to improve wellness and health literacy by providing various programs tailored to meet patients' diverse and unique needs.
Podiatrist
Good Samaritan Clinic offers podiatry services once a month. Patients may visit the podiatrist to address any concerns regarding the health of their feet, ankle and structures of the leg. Such concerns may include pains, sprains, diabetes, bunions, fungi, swelling, ingrown toenails and more.
Elder Services
The Good Samaritan Clinic's Elder Services support program provides free dentures, glasses, and hearing aids to persons 55 and older who live in the greater DeLand
region and have limited income and no insurance. This service started in January 2019 and has been ongoing since then.
Your Donations Make a HUGE Impact