Making the World a Better Place For All of Us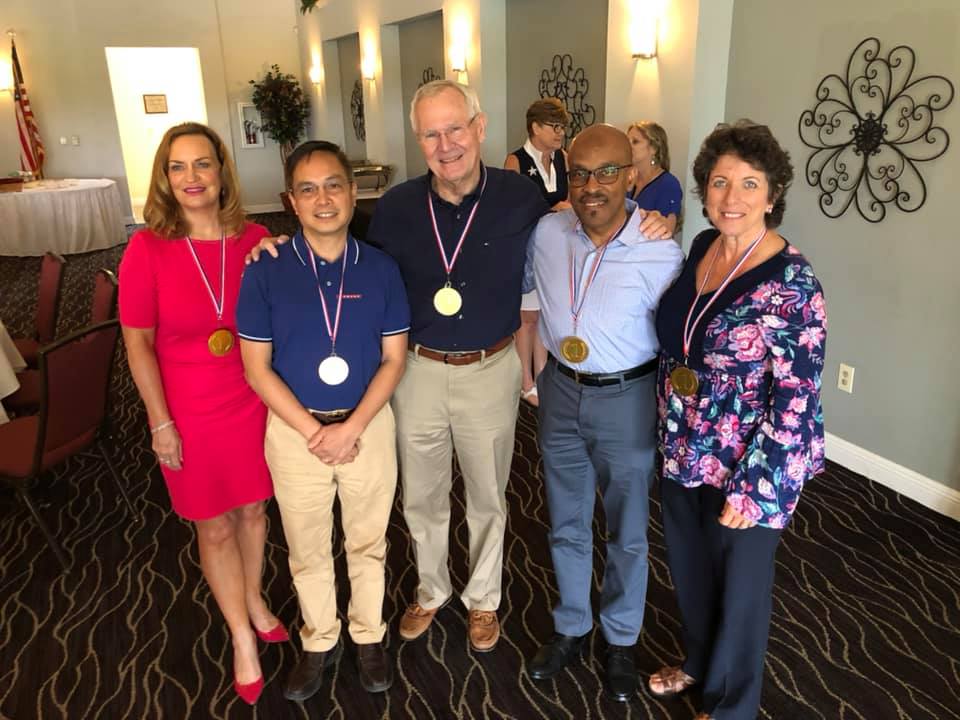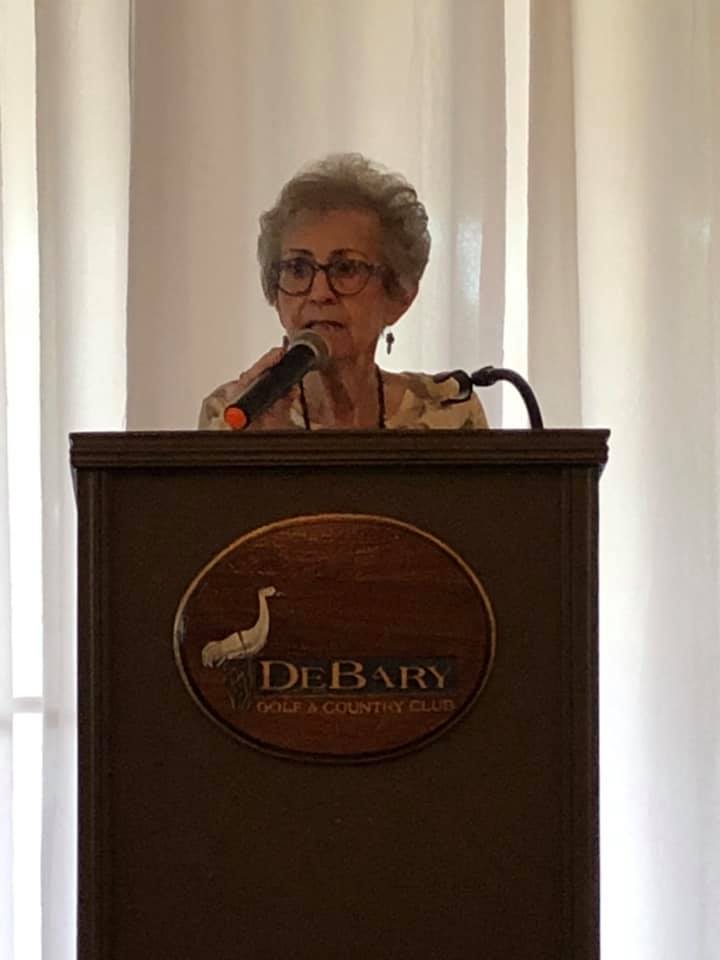 At Good Samaritan Clinic of West Volusia Inc., we see the value in everyone. We want to be a catalyst for positive change, and since our beginning in 2006, we have been driven by the same ideas we initially founded our nonprofit organization upon: support, empowerment, and progress. Learn more about our mission, our vision, and how we go about making the changes we want to see.
In early 2006 Father Tom Connery realized that there was a great need for medical care for the poor and uninsured of DeLand. Pastor John Joslin and his wife Pat, also nurses had been involved in the planning and start-up of a clinic for the poor and uninsured of Jacksonville. This clinic proved to be very successful. Upon relocation to DeLand, John realized there was a great need for a clinic in DeLand also.
Cathy Puhr, APRN, joined John Joslin and Father Connery in discussions of location and feasibility. By mid 2006 they had formed a committee which included John Joslin, Father Connery; Cathy Puhr, APRN. Lyle Wadsworth MD, Pat Joslin, RN,  Daniel Negrete MD; and Lawrence Gilliard MD. Dr. Gilliard agreed to serve as Medical Director.
In September of 2006 Mary Gusky joined the team. Monthly meetings were held, and notes recorded. As word got out, the team expanded to include Eva Stallard, RN, Peggy Janiec, RN, Kendra Cox, RN, Mary Theresa Izzo, APRN, Joseph Biondolillo, Audrey Hayes, and Susan Lynch, APRN.
We selected the name Good Samaritan for the clinic. Father Connery offered a structure at 312 West New York Avenue, owned by St. Peter church. A fundraising dinner was held July 19, 2007 within facilities of the First United Methodist Church DeLand. Many local businesses donated material. Florida Hospital DeLand paid for the dinner. The event was a huge success.
Funding in hand, clean up and renovation of the building could begin. The air conditioner required replacement, a major expense.
The weekend of August 4-5, 2007 was chosen as Cleaning and Painting Weekend. Thirteen people worked very hard. Ace Hardware donated the paint. Dr. Gilliard closed his Altamonte Springs office, and donated that office's equipment to the clinic.
On September 6, 2007 the carpets were cleaned by volunteers using equipment and materials donated by Ace Hardware. Volunteers undertook exterior cleaning and landscaping on September 13, 2007. We were ready. On October 11, 2007 we held open house for doctors and local churches. Encore Caterers donated the food. On October 18, 2007 we held open house for the community. Local pastors of various denominations blessed the clinic. Mainstreet Grill donated food.
On October 19, 2007 we qualified our first patient. On October 22, 2007 we opened our doors to patient treatment. Our wonderful providers include cardiology, chiropractory, gastroenterology, neurology, phsychiatry, pulmonology, opthamology, optometry, urology, general surgery, dermatology, nephrology and orthopedics.
Our patients present with hypertension, diabetes, COPD, and asthma. We've seen AIDS, H1N1, and hernias. We have diagnosed squamous cell carcinoma, breast cancer, lung cancer, elevated prostate-specific antigen, deep venous thrombosis, and mitral valve prolapse. We have been able to provide surgery and ongoing care where necessary for these patients.
In 2009 we founded our dental clinic. Dr. Herminia D. Roderiguez, DMD PA, donated her dental equipment, including three operatories. Good Samaritan volunteers leased and refreshed the property at 1245 South Volusia Avenue in Orange City. The dental clinic began treating patients September 14, 2009. The response was overwhelming.
In August of 2010 we acquired a Panorex machine. This machine enables us to X-ray 360 degrees of a patient mouth and make diagnoses quicker, allowing us to treat more patients.
In 2013 we consolidated medical and dental clinic operations under one roof by purchasing the building at 136 E Plymouth Avenue in DeLand. Dr. Michael Kelly wrote a grant to provide funds, and the Adec corporation donated three modern dental operatories, complete with X-ray capability. These had a value of $80,000.
In 2015 through the generosity of an anonymous donor, we acquired the small building adjacent to the main building, which we now call the Annex or the Inn.
In 2016 we acquired the necessary permits and licenses and placed into operation our in-house pharmacy. This was a substantial boon to our patients, as they could now receive free medical and dental care followed by free and immediate medication.
"Motivated by the love of Christ, and in obedience to His command to serve the poor, the Good Samaritan Clinic exists to provide primary medical and dental care to the uninsured of the community through volunteer providers."
Your Donations Make a HUGE Impact
A Letter from the Board President
Dear Friends,
These past few years put us to the test as we navigated the COVID-19 pandemic, which
threatened so much of our mission. I am immensely proud of the Good Samaritan Clinic for supporting each other and continually pivoting and innovating to stay relevant and hopeful for
the community we serve.
With the support of our donors, the Good Samaritan Clinic was able to maintain while ensuring our patients continued to be well-served and our staff remained safe. The Good Samaritan Clinic has emerged stronger than ever because of the support of our Board of Directors, staff, and donors, who helped us weather this unimaginable, volatile, and uncertain time.
We continue to serve our community in need with efforts in commitment to increasing clinic awareness and the services we provide. Our qualified patients have access to free medical, dental, mental health, and pharmacy services. We proudly offer hearing aids, dentures, and
eyeglasses for hundreds of patients living in poverty with no access to affordable medical care. Thanks to our many devoted doctors, nurses, hygienists, pharmacists, and technicians – local organizations, universities, and hospitals – we keep expanding patient outreach to provide services to more residents in West Volusia County.
We remain steadfast in our mission to build a healthier and stronger community for those in need. In doing so, we continue to increase our network of providers. We have an ongoing search to find additional medical volunteers such as doctors, nurses, dentists, hygienists, and pharmacists.
Many thanks for standing by the Good Samaritan Clinic now and always; we greatly appreciate your generosity, partnership, and friendship.
Respectfully,
Shelley Spore
President